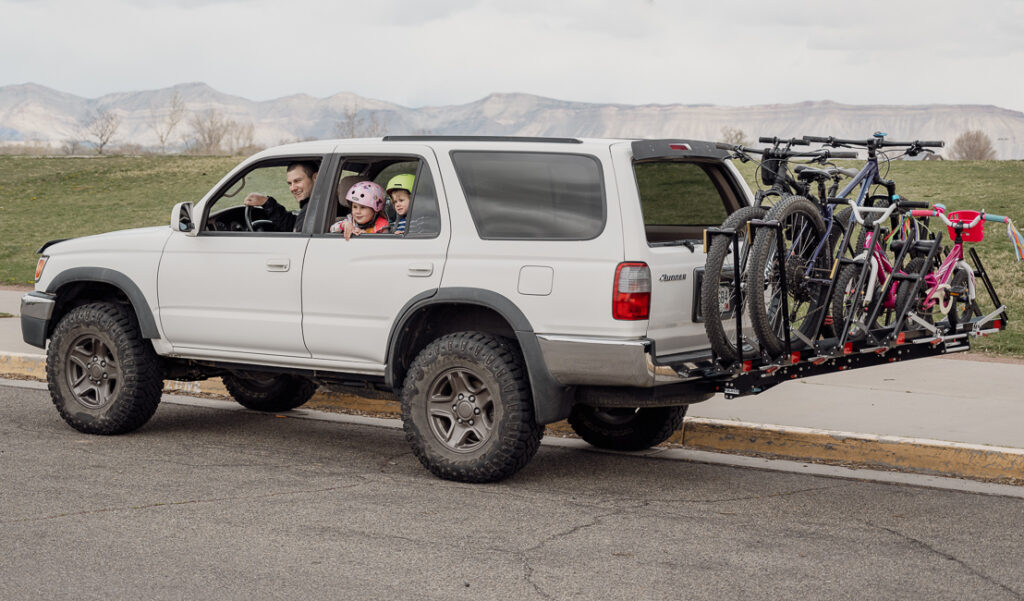 FAQ/Patents
For Quikr self-help, please scroll and expand (+) questions to find your answer, and/or search the page for your question using the CTRL + F keys (PC) or Command (⌘) + F keys on a Apple Mac.
Current Shipping and Payment Questions
(Go back to all FAQs HERE)
Updated November 14, 2023
We are currently producing orders created on October 1, 2023. We are currently about 6 weeks lead time for new orders. 
Ok, slow down, and read this FAQ as it is updated as of the date above. Now…..
On average, we are shipping approximately 100 orders a week. We keep raising production and break records, but we still have to push harder.
CLICK THE BUTTON BELOW to get a algorithm based estimate from our production software of either your order delivery date or a general estimate on any new orders. Note – this calculation is dynamic and is based on the last 45 days of production historical averages.
(it will open in another window and will take a little time to load)
NOTE: The website answers almost every question that has been asked of us and we update it constantly and add FAQs immediately when appropriate. The more you search the website and look for answers, the more time we can spend on other tasks.
Sign up for email updates by scrolling down to the bottom left sign-up field and subscribing (best method), watch our blog, follow our Facebook and Instagram @QuikrStuff pages, or check back here to stay updated on our progress.
UPDATED SEPTEMBER 2023
If your order reads CONFIRMED, it is in the build queue working toward its build date.
If we are actively building your rack, it will say IN-PROCESS and will be shipping within a few days at most.
If your order reads SHIPPED or shows the shipping date, congratulations, it's on its way to you!
You can keep an eye on the status of your order here: https://script.google.com/a/macros/quikrstuff.com/s/AKfycbxATcLg0bzZ6VTKY9XhObyzzaqLSExsX7mGlFV28JO8_0Sg3BKL50G-UqfQwy8KaoB3/exec
NOTE: Please email us if you have moved since placing your order and/or need to modify the shipping address; otherwise, you will incur additional charges if it is shipped to the wrong address.
UPDATED SEPTEMBER 2023
Currently, to purchase more aluminum for production, we are charging credit cards the day you place the order.
Much like a Kickstarter, we use these funds to increase our output via inventory purchases and capital investments. Unlike Kickstarter, we allow 100% refunds.
We are using this capital to lock in aluminum pricing and, as a startup, in lieu of paying interest on loans (for which we don't qualify for…yet) which would mean raising prices even more.
We always suggest using a credit card vs. a debit card to protect yourself against any fraudulent or disputed charges.
You can see our daily progress on shipments HERE to get an idea of how we are doing.
Keep in mind, if at any time you want a 100% refund, do not hesitate to ask for one. We understand your support of this startup and are happy to assist you.
If you would like to add items to your existing order(s), place a new order and please use the same email address as your first order. Reply back to us from your email order receipts so we can match to the earlier orders, and key your rack the same.

NOTE:  This is the only way we know that you are a repeat customer!
UPDATED SEPTEMBER 2023
Free shipping is NOT included with any shipments, as shipping and fuel charges are extremely volatile.
We only ship to USA (Lower 48 states), APOs, Alaska, Hawaii and Canada – priced at current rates.
We do not estimate the shipping amount to your area for you. To get an estimate of your shipping cost, put the items you're interested in ordering into the cart and go through the checkout process until you see the shipping amount. You can then choose to complete your order or not.
Additionally, we decided we should be more "equitable" in our pricing methodology to charge accordingly to each customer vs. charging the people close to us more to make up for the people farther away.
UPDATED SEPTEMBER 2023
Yes, you'll receive tracking info via email once your order is loaded into Santa's sleigh 🙂
Specs and Fitment Questions
Features
UPDATED SEPTEMBER 2023
One of the greatest features of the Quik Rack Mach2 is the one-key anti-theft system. You rack, Add-On(s), and Wheel Locks (should you choose to order them) will all have blue push-button barrel locks. These will lock the rack to your vehicle, lock any Add-Ons to the rack or to the Add-On in front of it, and lock the Wheel Locks through your wheels to the arms of the rack.
In the photo above, you can see the red safety latch that connects the Add-ons together and the blue push-button barrel lock that protects it from being removed.
The same type of lock and key are used to lock the rack into the hitch. We will make sure that all of your locks are keyed the same, i.e., use the same key, even if you purchase additional products down the road from your original order. You will receive plenty of keys, but if you lose them or want more, additional keys can be purchased.
See it in action:
[youtube https://www.youtube.com/watch?v=k5FVVPlipd8?version=3&rel=1&showsearch=0&showinfo=1&iv_load_policy=1&fs=1&hl=en-US&autohide=2&wmode=transparent&w=640&h=360]
UPDATED SEPTEMBER 2023
Our Wheel Lock accessory (shown below) works perfectly to lock your bike to the Mach2 rack. For additional security, we suggest you weave a cable between the locks and the bike(s). Such cables are generally available at your local bike shop.
We recommend one lock per wheel, i.e. two locks per bike for quick security.
If you choose to ALWAYS use a cable, you could get by with one wheel lock.
We are currently only selling Wheel Locks to customers who have purchased a bike rack from us. If you need to add Wheel Locks to your already placed order, please order them using the same email address you did when purchasing your rack and we will combine your orders and ship them out together in the order of the production queue.
For convenience, Wheel Locks are keyed the same as your rack, add-ons, and ramp.
We will look you up in our database (as long as you use the same email as your original order/account) and match the key(s) to your Mach2 and other accessories. You can also email us at support@quikrstuff.com to ensure that we get your components keyed the same.
Our Wheel Locks are proudly made in our Grand Junction, Colorado factory.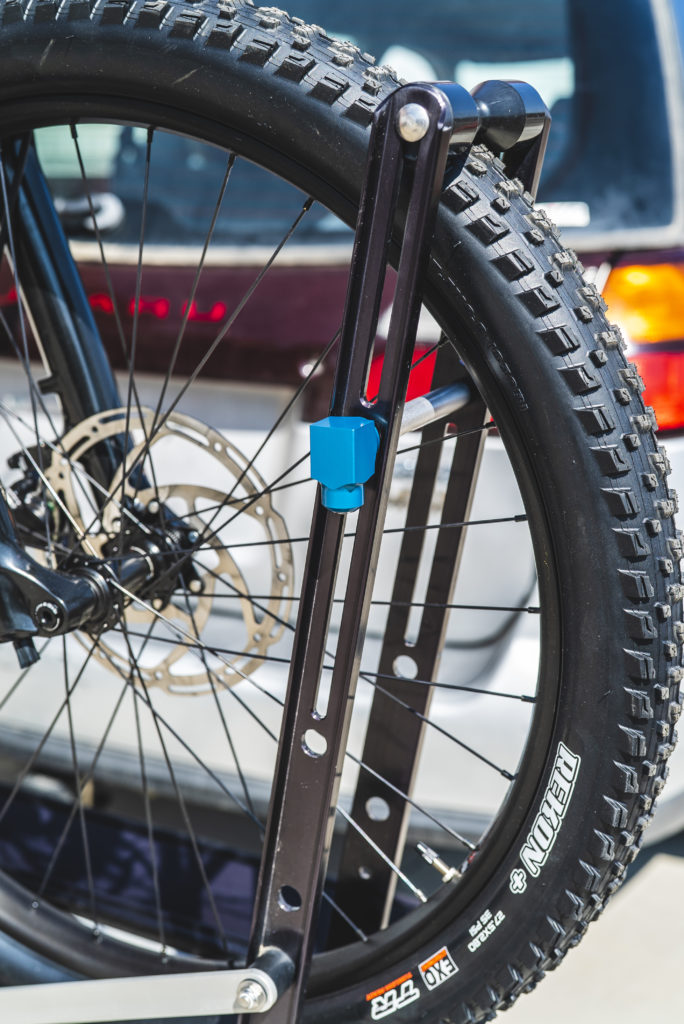 Example of a Cable:
General Quik-Rack Questions
Usage and Troubleshooting
UPDATED SEPTEMBER 2023
If you want help on how to accomplish something specific or have a tip to help your fellow QuikRack users, please feel free to fill out our Contact Form or email Support@QuikrStuff.com
UPDATED SEPTEMBER 2023
Keep your rack clean and in good working order by simply using water and soap, nothing more. All metals corrode no matter what treatment they have, so the more you keep them clean, the better they will operate and last.
It works just fine to spray the rack off at the car wash.
Road salts are very corrosive, so you must be proactive with your rack to keep it in good condition.
NOTE: Do NOT use any lubricant as it will collect dirt and prevent the necessary friction to keep the rack arm(s) locked in place
UPDATED SEPTEMBER 2023
Some squeaking is normal, so no need to think that there is an issue with the rack. Do NOT use any lubricant as it will collect dirt and prevent the necessary friction to keep the rack arm locked in place. When operating the rack arm, squeaking can be minimized by lifting the red lever parallel with the silver bar as shown below. Also, be sure to periodically wash your rack with soap and water (you can spray it at the car wash) to keep it functioning correctly.
UPDATED SEPTEMBER 2023
The red easy-access pivot trigger is on the end of the rack and each Add-On, so it is always easy to find and use. This feature allows you to pivot the rack into four different positions – vertical storage position, 45-degree, the horizontal standard carry position, and hatch access.
It may seem that the pivot trigger is too tight and too hard to move. It is intentionally made this way. It helps to jiggle the rack back and forth and up and down to get it to release.
After moving the rack between positions, ensure the red pivot trigger is flush with the two cross bars and not sticking up higher than them (this is true for the vertical position and for standard carry position). Again, you can jiggle the rack around to help get the red pivot trigger to drop into its home position. It's a good idea to get in the habit of running your hand or thumb over the pivot trigger after you tilt your rack to check that it is flush with the two cross bars.
Ensuring that the red pivot trigger is in its home position will in turn ensure that the release bar (circled in yellow below) is reseated and safe to travel with. The release bar should not be left as it is seen in the illustration below.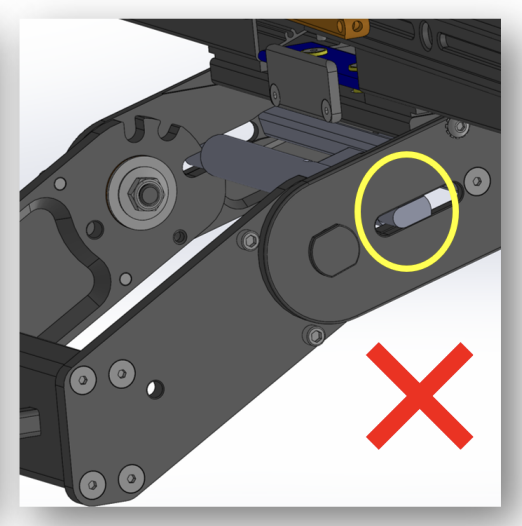 See section 4.0 – Usage in the manual – HERE
UPDATED SEPTEMBER 2023
Loosen and retighten the tire spools so that they are aligned/evenly positioned on each arm.
Uneven spacing can make the arms appear to "bend" and looked crooked.
Also, you might have to turn the carriage bolt a 1/4 turn either way to make sure the gold lever is tight and against the bar as shown in the picture.
UPDATED SEPTEMBER 2023
We approve usage for a two-bike maximum configuration with only the 2 in. hitch model on an RV or 5th Wheel.
It needs to be inserted into a chassis mounted hitch receiver (not a bumper mount).
UPDATED SEPTEMBER 2023
The Mach2 is approved for general Off Road use.
This being said, proper caution is always required. We call this common sense coverage.
Drive slowly and carefully in all off-road situations. If you are driving too fast and hit a big bump that causes damage to your rack or vehicle, that is not covered under warranty. If you are using the rack on demanding 4×4 terrain and drop off a ledge and bash the rack, this is not covered by warranty.
Future Plans Questions
UPDATED SEPTEMBER 2023
We are currently focusing on meeting demand for the hitch model, but we will keep you posted on other product developments via our emails, blog posts, Facebook, and Instagram.
UPDATED SEPTEMBER 2023
We do not. We recommend a third party adapter. But we are thinking of creating one ourselves. 🙂
UPDATED SEPTEMBER 2023
Not as of now. This is something that we hope to create and market in the future (along with many other things!).
UPDATED SEPTEMBER 2023
We are researching a lighting solution for the rack and the license plate.
At this time, it is not a high priority compared to other customer wants and needs, but we will be addressing it.
Current Patents
Quik Rack Mach2 founder/designer Cal M. Phillips owns these 14 patents covering the new Quik Rack Mach2 design:
Canada Patent 2956005: Carrier for a two-wheeled vehicle
U.S. Patent 9902222: Captive pin apparatus for retention of a drawbar in a trailer hitch receiver
U.S. Patent 9956922: Carrier for a two-wheeled vehicle
U.S. Patent 10005329: Captive pin apparatus for retention of a drawbar in a trailer hitch receiver (continuation in part)
U.S. Patent 10011237: Bike carrier pivot mechanism division patent
U.S. Patent 10059276: Carrier for a two-wheeled vehicle
U.S. Patent 10065568: Bike carrier tray assembly with automatic tray position lock
U.S. Patent 10071695: Sliding pawl on a ratchet bar
U.S. Patent 10086769: Bike carrier tray assembly with automatic tray position lock
U.S. Patent 10099525: Trailer hitch draw-bar tightening mechanism
U.S. Patent 10106100: Secure latch for coupled assemblies
U.S. Patent 10124740: Bike carrier with automatic tray position lock
U.S. Patent 10150424: Adjustable retention arm for a bike carrier
U.S. Patent 10167887: Beam joining apparatus with bolt and threaded wedge
Also:
U.S. Patent 5833074: Fast-loading, protective bicycle rack (Patent for the original Quik-Rack) **Now expired**
U.S. Patent 6620081: Exercise stand and centrifugal resistance unit for a bicycle. **Notice of infringement filed**
Cal Phillips has 19 other patents that cover bicycle-related products.