The new hitch design uses two aluminum pads instead of one steel ball. The pads are stronger, smoother and more stable, as the old steel ball version could deform the hitch over time. Watch it in action:
Note: that the Captive Spring Pin can be removed with one screw for vehicles that don't have clearance for it.
Here are the dimensions for the Hitch assembly.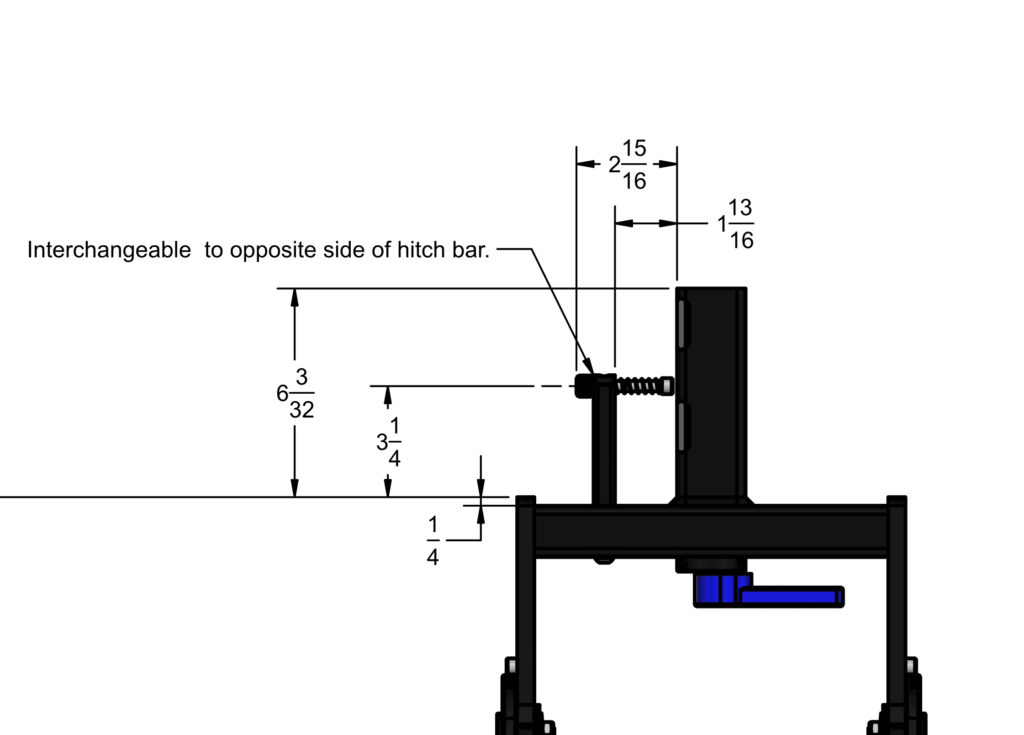 Category: Specs and Fitment