UPDATED SEPTEMBER 2023
The Mach2 hitch design uses two aluminum pads instead of one steel ball, which was what was used with the inventor's previous bike rack. This is a huge improvement! The pads are stronger, smoother, and more stable, and the old steel ball version could deform the hitch over time.
Our rack also comes with a Captive Safety Pin for additional peace of mind. The Captive Safety Pin does not go through a hole in your receiver; rather, it sits just behind the flange on your receiver. A regular locking pin can be used, if so desired. And the Captive Safety Pin can be removed with one screw for vehicles that don't have clearance for it.
Watch it in action:
Here are the dimensions for the Hitch assembly.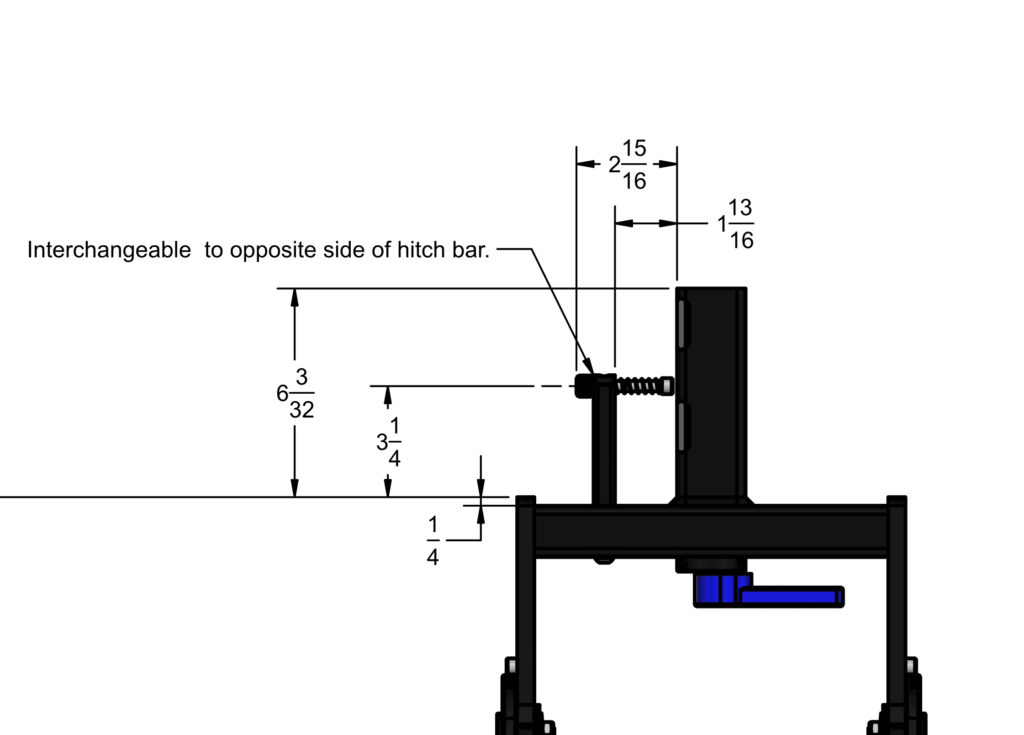 Category: Specs and Fitment