UPDATED SEPTEMBER 2023
The red easy-access pivot trigger is on the end of the rack and each Add-On, so it is always easy to find and use. This feature allows you to pivot the rack into four different positions – vertical storage position, 45-degree, the horizontal standard carry position, and hatch access.
It may seem that the pivot trigger is too tight and too hard to move. It is intentionally made this way. It helps to jiggle the rack back and forth and up and down to get it to release.
After moving the rack between positions, ensure the red pivot trigger is flush with the two cross bars and not sticking up higher than them (this is true for the vertical position and for standard carry position). Again, you can jiggle the rack around to help get the red pivot trigger to drop into its home position. It's a good idea to get in the habit of running your hand or thumb over the pivot trigger after you tilt your rack to check that it is flush with the two cross bars.
Ensuring that the red pivot trigger is in its home position will in turn ensure that the release bar (circled in yellow below) is reseated and safe to travel with. The release bar should not be left as it is seen in the illustration below.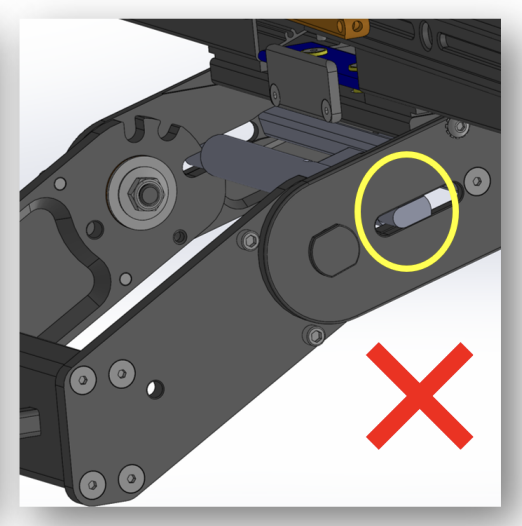 See section 4.0 – Usage in the manual – HERE
Category: Usage and Troubleshooting