Here is our new Wheel Lock accessory. We are still sourcing cables to weave between the locks and the bike(s), just like any other cable lock system. These are generally available at your local bike shop.
We suggest one lock per wheel, i.e. two locks per bike for quick security.
If you choose to ALWAYS use a cable, you could get by with one lock.
We are currently selling this to fulfilled customers only, in the order of the production queue, and then will open it up to the general public.
Keyed the same as your rack for convenience.
We will look you up in our database (as long as you use the same email as your original order/account) and match the key(s) to your Mach2 and accessories. Plus when you order, you can add a NOTE with you key numbers as a double check.
Made in our Grand Junction factory.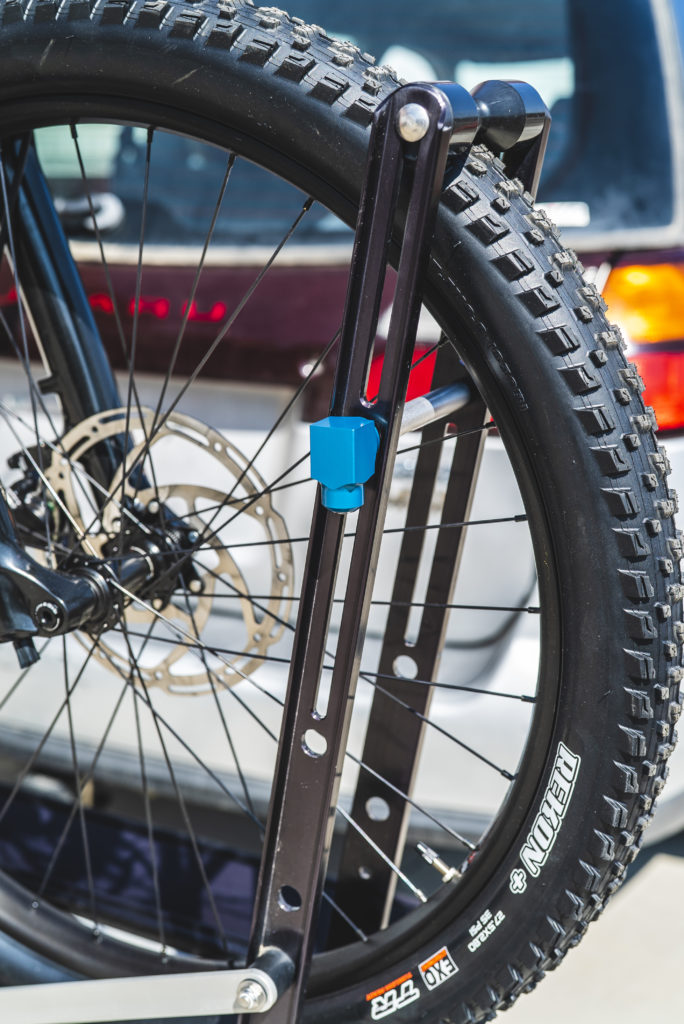 Example of a Cable:
Category: Features